3 Easy Valentine's Handprint Crafts To Try This Year
Boxed Valentines are great, but your kiddo's precious little hands are cuter!
Listen, not everyone has time to crank out a full class worth of detailed, 10 step handmade Valentine masterpieces… But – not everyone can drop a chunk of change on pre-made character covered cards, either. So here are three Valentines you and your kiddos can make together with just paper, scissors, a pen, and glue!
1. ASL I Love You
This one couldn't be simpler! Just trace and cut out your little one's handprint, fold down the two middle fingers, and write a sweet message. Bonus if you add a little heart sticker!
2. Some Bunny Loves You
Who doesn't love a good pun? Take one of the handprints and cut off the middle finger, making the pointer and ring fingers your bunny's ears. Fold in the thumb and pinky and glue down over a paper heart. Write your message on the back, or glue your bunny to a blank card or sheet of paper and write beside it.
3. You Have My Heart
Grab a folded piece of paper and line your child's pointer and thumb up with the edge of the paper, trace, and cut out, making sure to leave the folded edge at the tip of the fingers. (Think paper snowflake.) When unfolded, you should have a negative space heart! Write your message on the hands and you're all done!
* Bonus Ideas *
Have your child paint with red and pink on plain paper or newspaper, then use this paper to cut out their handprints. Instantly more special!
Tape the valentines to a sweet treat or candy bar
Cut the little hearts out of wallet photos of your child to make it more personal
Have your kiddo make thumbprint hearts to cut out for the bunny to hold
Don't forget to keep one for yourself; their little hands won't be little forever!
I hope these crafts bring a little creative joy to your "month of LOVE"! Go check out @409Family_ on Instagram (don't forget the underscore!) to watch a full step by step reel of each Valentine, and leave a little *love* there, too ;)
Have you ever made Valentines before? What other craft themes would you like to see? Leave us a comment with your ideas!
---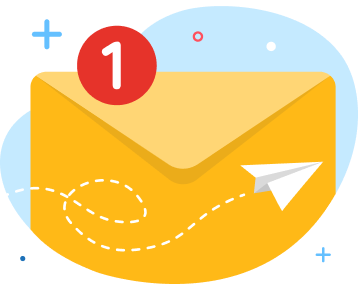 news via inbox
Nulla turp dis cursus. Integer liberos  euismod pretium faucibua
[vc_row][vc_column][vc_cta h2="Are you tired of feeling lost, confused, and overwhelmed when it comes to connecting with your clients and customers?" txt_align="center" style="outline" color="turquoise"]

We can help!

[/vc_cta][/vc_column][/vc_row][vc_row row_title="Choose Your Plan" row_type="row_full_center_content"][vc_column][vc_column_text]

409 Family is linking hands with every sector of the community to educate and support Southeast Texas as a whole.
Whether you're an established local business, or you're a social club just starting out, we have plan options to meet every need.

Want to customize your Plan?
Use the Contact Button in the menu or shoot us an email at hello@409family.com![/vc_column_text][vc_column_text]

Non-Profits, Social Clubs, Organizations, Etc:
Click 'Exclusive' below to view the plans tailored to your organization.

[/vc_column_text][listingpro_pricing title_subtitle_show="" pricing_views="vertical_view" pricing_vertical_view="vertical_view_1″][/vc_column][/vc_row][vc_row][vc_column][/vc_column][/vc_row]

[vc_row][vc_column][vc_cta h2="Are you tired of feeling lost, confused, and overwhelmed when it comes to connecting with your clients and customers?" txt_align="center" style="outline" color="turquoise"]

We can help!

[/vc_cta][/vc_column][/vc_row][vc_row row_title="Choose Your Plan" row_type="row_full_center_content"][vc_column][vc_column_text]

409 Family is linking hands with every sector of the community to educate and support Southeast Texas as a whole.
Whether you're an established local business, or you're a social club just starting out, we have plan options to meet every need.

Want to customize your Plan?
Use the Contact Button in the menu or shoot us an email at hello@409family.com![/vc_column_text][vc_column_text]

Non-Profits, Social Clubs, Organizations, Etc:
Click 'Exclusive' below to view the plans tailored to your organization.

[/vc_column_text][listingpro_pricing title_subtitle_show="" pricing_views="vertical_view" pricing_vertical_view="vertical_view_1″][/vc_column][/vc_row][vc_row][vc_column][/vc_column][/vc_row] [vc_row][vc_column][vc_cta h2="Are you tired of feeling lost, confused, and overwhelmed when it comes to connecting with your clients and customers?" txt_align="center" style="outline" color="turquoise"]

We can help!

[/vc_cta][/vc_column][/vc_row][vc_row row_title="Choose Your Plan" row_type="row_full_center_content"][vc_column][vc_column_text]

409 Family is linking hands with every sector of the community to educate and support Southeast Texas as a whole.
Whether you're an established local business, or you're a social club just starting out, we have plan options to meet every need.

Want to customize your Plan?
Use the Contact Button in the menu or shoot us an email at hello@409family.com![/vc_column_text][vc_column_text]

Non-Profits, Social Clubs, Organizations, Etc:
Click 'Exclusive' below to view the plans tailored to your organization.

[/vc_column_text][listingpro_pricing title_subtitle_show="" pricing_views="vertical_view" pricing_vertical_view="vertical_view_1″][/vc_column][/vc_row][vc_row][vc_column][/vc_column][/vc_row]