Summer Movie Scene!
Beating the heat in Southeast Texas while keeping the kids entertained and yourself sane becomes a full-time job during the summer, but fantastic deals on favorite movies is hard to pass up! And FREE is even harder to pass up, am I right?! Treasured family time together and creating sweet memories – plus yummy treats? We're in!

Beaumont
Cinemark Summer Movie Clubhouse
Starting June 15, you can see 8 family-friendly movies at Beaumont Cinemark Tinseltown 15 for only $1.50 per ticket! Plus, you can save even more with $1 off kids' snack packs or any size popcorn and drink combo! The first movie is scheduled for 10 am, but times may vary.
Click Here for full schedule and tickets!
---
Regal Theatres Summer Movie Express
On Tuesdays and Wednesdays, Regal Theaters (near Parkdale Mall) is offering $2 summer kids movies! With two movie options available each week, there is surely something for everyone! The $2 deal is limited to the first show of the day, but individual times may vary.
Click Here for full schedule and tickets!
---
City of Beaumont Movies in the Park
Movies in the park are back! Enjoy a free movie with your family while you kick it picnic-style, all while taking a tour of the fabulous city parks! Follow the City of Beaumont Facebook page for updates.
---
Looking for a fun, different date night? Look no further! One of our favorite Beaumont jewels, The McFaddin-Ward House Museum, is hosting a summer series called Movies by the Decade, showcasing classic films on the lawn. Bring blankets, chairs, a picnic, snacks, and drinks and enjoy an evening in the past!
June 23 | July 7 | July 21
Follow the McFaddin-Ward House Museum Facebook Page for schedule and more info!
---
Movies with Beaumont Public Library
As part of the Summer Reading Club, Beaumont Public Library System is hosting movies across several branches this summer! You can catch all the Harry Potter movies at the RC Miller Library on Saturday mornings at 10 AM, the Star Wars movies at the Elmo Willard branch every Saturday at 2 PM, and a Disney matinee on Fridays at 3 PM at the Theodore Johns Library!
See the full summer reading activity calendar here!
---
Grease Sing-Along & Sock Hop
Did you know that Beaumont's favorite downtown brewery is family-friendly, not age restricted, pet-friendly, and has an variety of indoor and outdoor entertainment as well as non-alcoholic drinks and a brand new on-site food truck? Pour Brothers Brewery is a favorite for the whole family, and they've teamed up with Boomtown Film & Music Festival to bring a one of a kind summer event – a Grease Sing-Along & Sock Hop! Come dressed as a square or a greaser. The words will be displayed on the screen so everyone can sing and dance along!
Thursday, June 16 @ 7:30 PM
585 Wall St, Beaumont
More Info Here!
---
Classic Movie Nights at the Jefferson Theatre
The Jefferson Theater is such a gem! We're so lucky to not only have her and all of her amazing history (It's a Wonderful Life premiered there in 1947, The Big Bopper set a new record for continuous on-air broadcasting in 1957 when he performed in the lobby for a total of 5 days, 2 hours, and 8 minutes), but this jewel in Beaumont's crown is so accessible and constantly opening it's doors to the community! Classic Movie Nights are some of our favorite family events. Tickets are $6 for adults and $4 for children with affordable concessions available. Most movie nights include a photo booth, free stickers, and some kind of on-theme treat for the audience, such as Stormtroopers patrolling the aisles during Star Wars, and a fiddle player serenading guests at Fiddler on the Roof.
Follow the Facebook page to stay up to date on summer schedules!
---
Port Arthur
B&B Theaters Summer Kids Series
Tuesdays, Wednesdays, and Thursdays, B&B Theaters (inside Central Mall) is offering family-friendly favorites all summer long! Tickets are only $5 per person, but Backstage members pay only $3! Not a member? It's free to sign up!
All showtimes are 10 AM.
Click Here for full schedule and tickets!
---
Nederland
As part of their Summer Reading Program, the Marion & Ed Hughes Public Library in Nederland will be hosting animated family-friendly movies every Tuesday at 2 pm!
Follow their Facebook Page for full schedule and info!
---
Silsbee
Moana at the Pines Theater
The heat is disrespectful during the day, but the evenings have been fairly nice! Enjoy the cooler temperature with a Summer Outdoor Movie Night courtesy of the Save the Pines Project! Friday June 17, Moana will be playing in front of the Pines Theater, starting at 8 pm. Tickets are $5 per person and each ticket includes entry, popcorn, water, and a lei for the first 250 guests.
340 N 4th Street, Silsbee, Tx 77656
Follow the Save the Pines Project Facebook page for updates and more info!
---
Warren
Get the full cinematic experience without leaving Tyler County! Fred Elementary Auditorium will be hosting movies every Thursday in July starting at 10 AM. Tickets are only $2 per person, and concessions will be available!
More Info Here!
---
Galveston
Whether you're an island resident or looking for a fun day trip, don't skip Movies on the Beach in Galveston! The movies showcased range from action flicks to family-friendly animated favorites – perfect for a family excursion or a sweet date night on the beach at sunset. All movies begin at 8:30 PM.
Follow Galveston Island on Facebook for updates and full schedule!
---
Are any other local cities hosting movies this summer? Let us know and we'll add it to the list!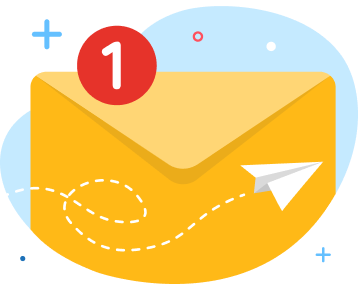 news via inbox
Nulla turp dis cursus. Integer liberos  euismod pretium faucibua
[vc_row][vc_column][vc_cta h2="Are you tired of feeling lost, confused, and overwhelmed when it comes to connecting with your clients and customers?" txt_align="center" style="outline" color="turquoise"]

We can help!

[/vc_cta][/vc_column][/vc_row][vc_row row_title="Choose Your Plan" row_type="row_full_center_content"][vc_column][vc_column_text]

409 Family is linking hands with every sector of the community to educate and support Southeast Texas as a whole.
Whether you're an established local business, or you're a social club just starting out, we have plan options to meet every need.

Want to customize your Plan?
Use the Contact Button in the menu or shoot us an email at hello@409family.com![/vc_column_text][vc_column_text]

Non-Profits, Social Clubs, Organizations, Etc:
Click 'Exclusive' below to view the plans tailored to your organization.

[/vc_column_text][listingpro_pricing title_subtitle_show="" pricing_views="vertical_view" pricing_vertical_view="vertical_view_1″][/vc_column][/vc_row][vc_row][vc_column][/vc_column][/vc_row]

[vc_row][vc_column][vc_cta h2="Are you tired of feeling lost, confused, and overwhelmed when it comes to connecting with your clients and customers?" txt_align="center" style="outline" color="turquoise"]

We can help!

[/vc_cta][/vc_column][/vc_row][vc_row row_title="Choose Your Plan" row_type="row_full_center_content"][vc_column][vc_column_text]

409 Family is linking hands with every sector of the community to educate and support Southeast Texas as a whole.
Whether you're an established local business, or you're a social club just starting out, we have plan options to meet every need.

Want to customize your Plan?
Use the Contact Button in the menu or shoot us an email at hello@409family.com![/vc_column_text][vc_column_text]

Non-Profits, Social Clubs, Organizations, Etc:
Click 'Exclusive' below to view the plans tailored to your organization.

[/vc_column_text][listingpro_pricing title_subtitle_show="" pricing_views="vertical_view" pricing_vertical_view="vertical_view_1″][/vc_column][/vc_row][vc_row][vc_column][/vc_column][/vc_row] [vc_row][vc_column][vc_cta h2="Are you tired of feeling lost, confused, and overwhelmed when it comes to connecting with your clients and customers?" txt_align="center" style="outline" color="turquoise"]

We can help!

[/vc_cta][/vc_column][/vc_row][vc_row row_title="Choose Your Plan" row_type="row_full_center_content"][vc_column][vc_column_text]

409 Family is linking hands with every sector of the community to educate and support Southeast Texas as a whole.
Whether you're an established local business, or you're a social club just starting out, we have plan options to meet every need.

Want to customize your Plan?
Use the Contact Button in the menu or shoot us an email at hello@409family.com![/vc_column_text][vc_column_text]

Non-Profits, Social Clubs, Organizations, Etc:
Click 'Exclusive' below to view the plans tailored to your organization.

[/vc_column_text][listingpro_pricing title_subtitle_show="" pricing_views="vertical_view" pricing_vertical_view="vertical_view_1″][/vc_column][/vc_row][vc_row][vc_column][/vc_column][/vc_row]